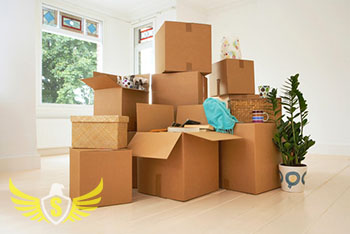 Relocations are regarded to be one of the most stressful experiences in life. They are even harder on children because in most cases kids cannot understand why they must leave their friends behind and move to a new and unknown place. So, if you are about to face a removal and you don't know how to make the transition easier for your children, keep reading because we will present to you five helpful tips which you can use.
Tip 1: Organise a family meeting
Call in a family meeting, order a pizza and start talking with your children. Explain to them why you and your spouse have decided to relocate. What benefits the move will bring to your family and so on. Once you are done talking, give the word to your kids and listen to what they have to say. Keep in mind that they won't accept the news positively, so prepare yourself for a harsh conversation which you must handle coolly. Answer to all their questions and never at any time have them felt as if you are imposing your decision. Give them the time to process the news and after a while they will commence to accept it.
Tip 2: Have your kids help you choose a new home
Regardless of their age involve your children into everything that concerns the relocation. Choosing a new house or flat is fun and it will certainly distract your kids in a positive way. More so, they will be living there too, so have them help you choose your new domicile. Ask them about their opinion, show them their potential new rooms and see what they have to say about it. The final decision will be yours but getting some feedback from your children before you choose a specific property cannot hurt. You can also ask your kids to help you choose the right removal company to hire for your domestic relocation.
Tip 3: Have your children pack their belongings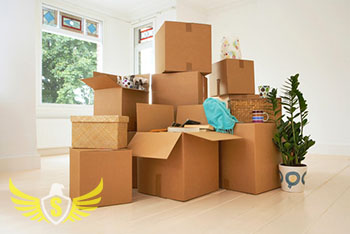 This will once again involve your kids into the organisation of your upcoming relocation. It will also give them the opportunity to accept in full that the move is happening and obtain some closure by choosing what they will be taking with them and what they will be leaving behind. If your children are too small to prepare their possession, lend them a hand but always make them feel as if they are taking all the important decisions.
Tip 4: Buy new furniture for their new rooms
Shopping always brings positive emotions and sensations. So as soon as you are done packing, take your children to a furniture store and have them choose new furnishings for their new rooms. This will cheer them up and will give them something to be excited about. After all, it is perfectly reasonable to commence a new chapter with new furniture.
Tip 5: Have a farewell party
By hosting a goodbye party you will give your children the chance to take their farewells with their friends, neighbours, and relatives. It will also give them a final and positive memory about their old home. Last but not least, it will give a sense of closure.