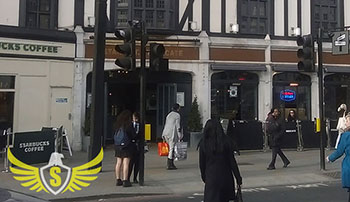 Many things can be said about the real estate market in London. Certainly it is one of the most expensive cities in the world, absolutely it is home to numerous opulent properties which cost a small fortunate and yes, people with limited financial means can rather easily find affordable studios, flat and houses to rent and start a new life in the English capital.
Cost effective areas for one:
One of the greatest things about London is that you don't need to move here with your entire family in order to commence a new chapter in your life. The city will offer you numerous possibilities to meet new people and make create new friendships but enough about that. You can easily and quickly find reasonably prices rental units in North and Southeast London, and more precisely in the areas of Woolwich, Bromley, West Kensington, Earl's Court and Beckenham. All of these districts are served by either their own or nearby tube and railway stations, and are known for their beautiful architecture.
Cost effective areas for two:
South West London is the area that will offer you the best options for your money. Neighbourhoods such as Battersea and Clapham are renowned throughout the world and yet offer affordable rental units which can comfortably accommodate two people. Keep in mind that the latter is not only home to Clapham Junction (busiest railway station in Europe) but is also the location to some of the city's best and most acclaimed public houses, restaurants and nightclubs. On the other hand if you are looking for a calmer environment you should consider the district of Church End in North London. The area is favored by commuters who work in the central parts of London as the district lies in close proximity to Finchley Central Tube Station.
Cost effective areas for three:
Moving with your family isn't easy. In fact it can be quite stressful and costly but fortunately for you, London has plenty to offer in terms of rental possibilities. Districts such as Nunhead Grove, Southwark, Peckham, Willesden, and Brent Cross are reputed for their fair rent rates. Furthermore they are the ideal locations for young professionals who are looking to commence building a career. These areas are mostly inhabited by London's middle class and are known for their fresh ambiance. They are also the location of several well-known landmarks which will give you plenty things to do with your family during the weekends and holidays. Last but not lease you can easily move to these neighbourhoods by using professional moving services.
Cost effective areas for four:
Don't assume wrongly that you can't find affordable rental units for four in the English capital because you can. True it will require some patience and property browsing but if you look hard enough the areas of Stratford and Brixton will recompense your persistence and fortitude. Both districts are well-reputed for their versatility and public transportation options which makes them the ideal base for commuters who are working in the other parts of the British capital.
As you can see, finding reasonable prices rental units in London isn't the impossible task that many believe it to be.