Did you recently buy or sell something on Ebay and now you are wondering how you will get or send the goods? If so, know that we can lend you a hand as we provide Ebay courier services of the highest quality. We are professional man and van contractors and we have the needed assets to quickly and efficient haul anything.
We are licensed to operate throughout the United Kingdom which means that we maintain nationwide coverage. Or said in other words we can get or bring your items from anywhere in Britain. Our employees are reliable, punctual and diligent professionals who will take all the necessary precautions to ensure the safety of the hauled items. They will also make sure that all the deadlines are held to the dot.
Your satisfaction is important to us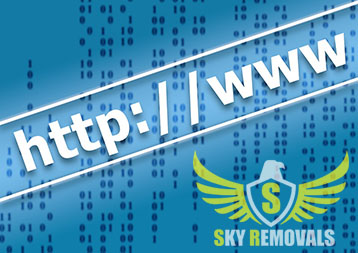 We from Sky Removals work only with the best instruments and vehicles because we truly believe that the better our assets are the better services we will be able to provide to our clients. Since we founded our company our main goal has been the fully satisfy our customers and today we can say that we have achieved our objective as we are the contractors with the most loyal clients.
We provide our London Ebay courier services in full transparency because:
We believe that honesty is the only way to conduct a successful business
We want our clients to have the comfort of mind that they are working with a reliable firm
We don't want our customers to worry that we may surprise them with hidden fees and taxes
Couriers whom you can count on
Our movers and delivery specialists operate on a very flexible schedule. What does this mean for you? Well, simply that you can count on our London covering Ebay Delivery Service at any time, in any situation. It is certain that your goods will arrive to you (or be brought to the person who has purchased them from you) in a timely fashion, without any delays and of course against a very modest price that is not going to put strain on your budget.
You can read more about our company, methods of work and remaining services by looking through our website. Also don't be hesitant to contact us via e-mail or telephone if you wish to request a personalised free quote or ask us any questions.
Our premier quality services are available all across London. The capital is divided into 32 areas called boroughs, located both on the North and the South banks of the River Thames. With population of over 8 million people and counting and an annual tourist flow of more than 50 million people, London is one of the busiest cities in Europe and the world as a whole.