Some domestic or commercial relocations are more complicated than others as they involve the moving of fragile and expensive items. Fortunately for you, we specialised in delicate removals which means that we can help you go through an eventless, hassle-free and stress-free move. We are a seasoned and fully insured moving company and we have the manpower, expertise and equipment to easily and meticulously organise and carry out even the most complex and demanding relocations.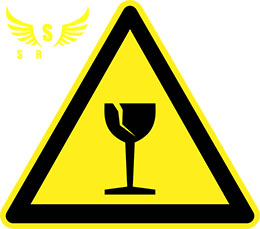 Our packers, carriers and drivers are well-trained and highly skilled moving technicians who can easily prepare and transport from one point to another:
Glass and porcelain objects
Vintage furniture
Works of art
Delicate office equipment
Specialised manufacturing machinery
Construction equipment and materials
Musical instruments
Rare vehicles
We from Sky Removals emphasise on safety and this is why we use recyclable packing supplies of the highest quality. All the materials that we use have been tested by us and have been deemed safe and highly efficient. We also use a large selection of protective gear such as furniture blankets, packing peanuts, bubble wrap and cushions to provide extra protection to the goods that we are going to move.
Your hauling budget won't be an issue as our prices are reasonable
We are reputed to be one of the most affordable contractors in London due to the fact that we work with prices which we based on the one of kind specifications of each expensive item removal for which we are hired. We form our services fees in such fashion because it allows us to fit into literally any moving budget and to maintain an excellent quality/price ratio which is highly appreciated by all our clients.
Please feel free to call us at anytime of the day is you wish to learn more about our company and relocation services. Also, don't forget to request your free service quote.
Our company operated throughout the city of London. The English capital is home to four UNESCO World Heritage Sites: The Tower of London, Greenwich, Kew Gardens and the Palace of Westminster and its surrounding areas. It is also home to the oldest underground railway network on the planet.