At Sky Removals we do a lot more than full property removals in London.
Actually, one of our most sought after services on our list is the Single item removals in London one. If you need to get a big bulky object – a piano, a one-piece wardrobe, a fridge etc. – moved from one place in London to another, just call Sky Removals and we are going to send a team of moving experts along with the necessary gear and a suitable vehicle to do the job for you. Moving single objects can be just as tricky as full household or office relocations, which is why it is to be approached with the due diligence and care for the detail.
Guaranteed professionalism and very efficient results
If there are any special circumstances concerning your single item removals in London, there is one thing that you should do – tell us. Our team consists of some of the best packers and movers in London today, which means that we will certainly be able to find out what the best solution to your needs is. If necessary we are even ready to carry out a viewing on the premises as to assess what the best course of action would be in your situation.
Sky Removals are the best movers in London – and they are ready to work for you
We will do all the legwork and also handle the logistics of your London based removals. Leave it to our movers in London to do the job- you can sit back and relax, or just invest the time and energy you are going to save into other more urgent and productive matters.
Certified for domestic and commercial moving
We are licensed for domestic and commercial relocations alike, so no matter whether you are a resident of the capital or you represent a business, we are ready to work for you.
All benefits a moving company can offer at one place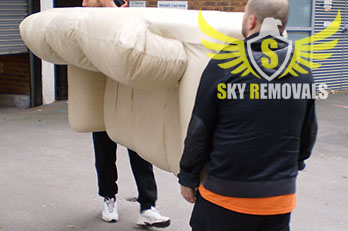 For the value of your money you are going to receive:
Professional attitude and around the clock customer support
Efficient results
Flexible schedule
Successful completion of your small moving project
Comfort and peace of mind
If the above sounds like something you might be interested in, don't hesitate to get in touch with us either over the phone or via email for booking, quotes and more.
London is a huge city and our services cover the whole territory of the capital completely. Millions of people from all across the country and the globe live on 607 sq miles here. The two main and most central areas here are The City of London and the City of Westminster, which form the historic, cultural and economic heart of London. There are furthermore 32 boroughs surrounding them both to the north and the south of The Thames. London is the place where the first underground train – The Tube – was built, as well as home to the first color television broadcast and even the first ATM. Today London continues to be a trend-setter for every aspect of human life.