When looking for efficient and affordable property removals in Southwark, look no further than Sky Removals! We handle all types of domestic and commercial removals in SE1 area. Our private and business customers receive nothing short of the best removal and delivery solutions available right now. Our expertise and punctuality will make all the difference and ensure a hassle-free service experience for our clients. We leave nothing to chance and deal accordingly with all stages and aspects of the process. The range of removal services in Southwark can be altered as per individual customer requirements.
Quick and inexpensive home removal services in Southwark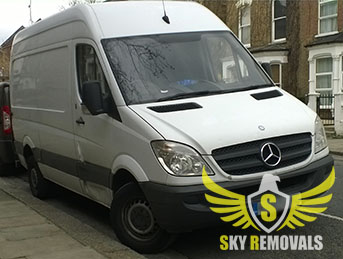 We deal with all types of home moving projects, no matter how big or small the job. Whether you are moving a studio flat or a four bedroom property, we will organise and handle the job quickly, safely and affordably. Our trained and experienced removal teams will deal with all aspects of the project from start to end, so customers have fewer things to worry about. We maintain good short notice availability in SE1 / SE17 so we provide flexible and convenient booking hours. Our trained and well organised removal technicians will deal effectively with those tricky, and time consuming chores like packing and securing of valuable items prior to handling and transit. We need to make sure every item in our care is handled carefully and delivered intact, the extra effort we invest and the attention to detail will make quite a difference. Should the need be there, we can customise the service as per individual requirements, or include additional options as part of the removal.
Fully comprehensive, highly efficient commercial removal services in Southwark
Business clients in SE1 and SE17 looking to relocate their office or establishment can turn to us for a variety of custom tailored commercial removals in Southwark. We expertly organise, schedule and conduct all stages of the project with professional pace, precision and efficiency. We will carry out the removal process in a suitable time and day of the week as to minimise downtime for your business, and have you settled and ready for work as soon as possible, and with the least amount of disruption. As always, our commercial removal services in Southwark (SE1/SE17) can be customised as per individual requirements, we can also include additional options as part of the service without unreasonably high costs. All stages of the removal will be coordinated by an experienced supervisor, who will make sure everything is going according to plan and schedule.
Removal of single items, fragile goods, bulky/heavy objects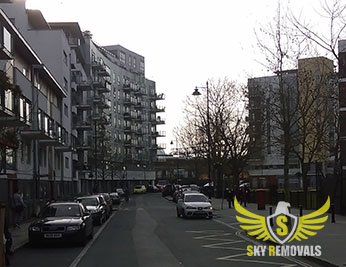 Residential and commercial customers throughout Southwark, can take full advantage of our specialised removal options in SE1/SE17. We handle effectively those odd job removals which are otherwise a real hassle to deal with. Whether you need to shift an antique piano, a bulky wardrobe or a heavy appliance/piece of machinery, we will make it happen quickly safely and without the usual high costs. When dealing with such jobs, it might be a good idea to schedule a viewing with one of our drivers/coordinators so that we organise everything in the most efficient way.
Some of the advantages of using our professional removal solutions in Southwark
Work done by trained, experienced and qualified removal technicians in a diligent, well organised fashion, without any delays or errors.
Transportation of goods/items in specially equipped, clean and well maintained removal vehicles of the appropriate size and load capacity;
Flexible services formats, additional options, good short notice availability – moving places and delivery of items in Southwark and SE1 has never been easier or more efficient.
Our professional removal solutions in Southwark are fully licensed, we have permits for all services on offer and hold comprehensive insurance.
Households and offices in SE1/SE17 can turn to us for fixed schedule pickup and delivery services of various goods and items.
| | |
| --- | --- |
| Clearances and licensed waste removals (domestic & commercial) | Available as standalone or as part of every removal service we undertake |
| Various types of professional cleaning treatments | Includes fixed schedule cleaning appointments, and end of tenancy cleaning |
| Specialised packing, delivery of packing materials | We can either pack items or deliver a full kit of high durability packing and wrapping supplies to customers' doorstep |
| Long and short term storage solutions | The company works with various private and business storage partners with facilities across London |
| Fixed schedule / One off pickup and delivery | A flexible and convenient service option for internet order items, store purchase deliveries etc. |
Fair quotes, aqdequate service pricing
Private and business customers in SE1 are provided with individually prepared quotes, without any hidden fees or unmentioned additional charges.
Our pricing reflects the actual specs of the project, we aim to offer the best possible price given the circumstances.
For extra cost efficiency and more value for money, take advantage of our custom tailored service bundles.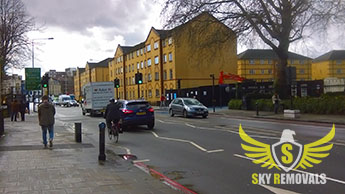 Southwark is an inner London borough situated immediately across the river from City of London itself. The borough is connected to City of London via a number of bridges across the Thames. Southwark was formed in nineteen sixty five by a merger of three smaller localities. Being part of South Bank, the borough is home to various well known attractions and sights, including architectural landmarks like London's Shard skyscraper. Other cultural and historic venues in the borough are Shakespeare's Globe Theatre, the Tate Modern Gallery, Dulwich Picture Gallery and one of the branches of the Imperial War Museum. The borough also features quite a few places of worship, with one of the best known ones being Southwark Cathedral. One of the oldest places of Christian worship in the capital (over a thousand years) Southwark Cathedral's original building is a gothic style structure built sometime between the eleventh and thirteenth centuries, some features of the original building can still be seen today. Major reconstructions were done to the cathedral in the eighteen hundreds.