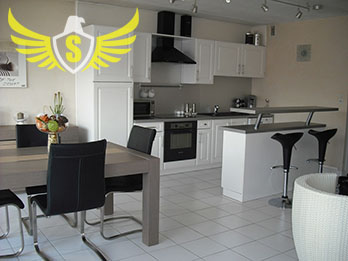 Every moving decision you make should be based on great understanding of your options. Eventually, it is about doing what's best for your possessions. For example, if you own a piano or a pool table, it would be recommended to hire professional moving company that has experience in moving such heavy and valuable items. The same goes for furniture; if you have antique furniture that is priceless or heavy wooden pieces that have sentimental value, it is time to let professionals take care of moving and transporting.
Why hire furniture movers
There are many reasons why hire an experienced and reputable moving company to move your furniture (also in Lambeth). Professional movers, such as Sky Removals, will make sure that your furniture arrives at your new address in the same condition that they are in at this moment. Here is a list of reasons why it is a good idea to hire moving company to move your furniture.
When you hire professional movers to move your furniture, the assistance they provide is based on the highest levels of furniture safety. They guarantee that all pieces will be safely and strategically packed and wrapped into specialized protective packing materials. Then, they will take out your furniture out of your house and load into their moving vans. They will transport it to your new address and safely unload and unpack. Some movers also offer assembling/disassembling services. Perhaps one of the biggest safety reasons for hiring professionals is their special furniture moving equipment that enables easy handling and carrying as well as enhanced protection and avoiding any personal injuries. It includes moving dollies, sliders, straps, blankets, hand trucks, etc. Without these, your removal can turn into a catastrophic experience because you may cause damage to your furniture or personal injuries.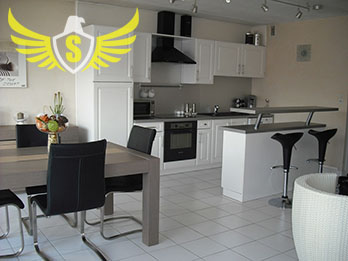 When it comes to packing and moving your furniture, professional movers will not need much time to do it because they have experience and knowledge about handling your furniture pieces. They know exactly how to wrap and pack each item and then load it strategically into the moving vehicle. They are quickly no because they want to get things done as soon as possible, but because that is what they do. Note that the quickness of their work will not compromise the safety of your belongings.
Professional movers offer special services and customizable moving solutions. Sometimes people find themselves in situations when they need help of professionals. For example, your furniture is too big and it cannot fit through the doors or hallways. This is when you will need special moving techniques that includes disassembling, removing the door, carrying furniture out the window with special equipment, etc. These situations require specialists and you will save time and money if you hire professional moving company rather than trying on your own.
When furniture removal is concerned, you have two options, depending on your budget and other requirements: gather your friends and pack and move yourself, or hire professionals who will take care of everything. If your furniture is too valuable or too heavy, it is recommended to hire professional furniture moving company.